Kryptonite Kryptolok Standard U-Lock & 4' Cable - Fulfills lock requirement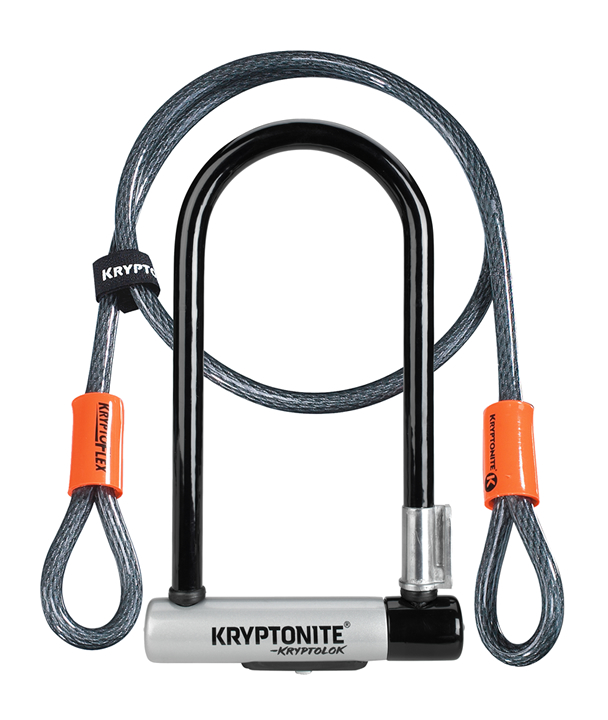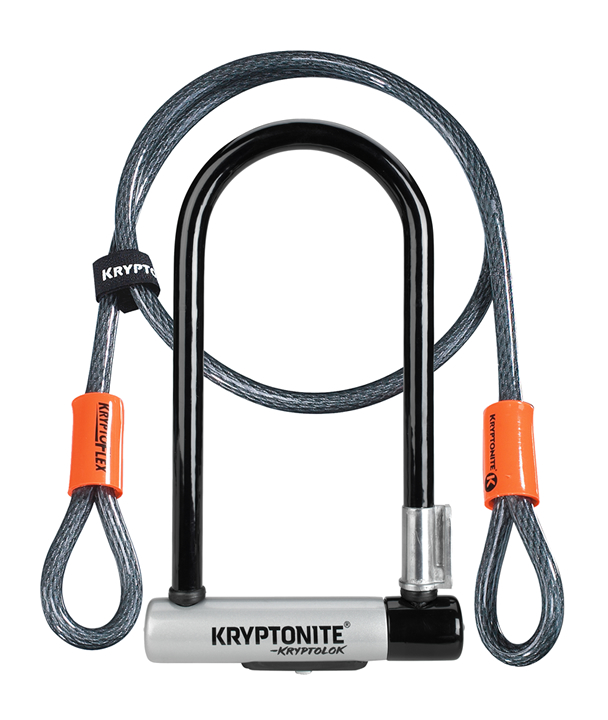 Kryptonite Kryptolok Standard U-Lock & 4' Cable - Fulfills lock requirement
This is one of the accepted bike lock requirement choices.
This combination of U-Lock and Cable are a good buy for a well secured bike at school and stops around town.
Rated 6/10 security- Quick stop in a metropolitan area, Couple of hours in the suburbs, Overnight in a rural area, Couple of hours on a car rack on the road

12.7mm hardened PERFORMANCE STEEL SHACKLE

New Patent-pending HARDENED DOUBLE DEADBOLT DESIGN gives additional protection against twist attacks

HIGH SECURITY DISC-STYLE CYLINDER is pick and drill resistant

Includes 2 STAINLESS STEEL KEYS, with ergonomic design to reduce the amount of torque, and keep them from bending or breaking

Includes 4' KRYPTOFLEX™ DOUBLE LOOPED CABLE for securing front wheel or accessories

NEW DUST COVER

Includes FLEXFRAME-U BRACKET providing convenient multi-location u-lock transport

Protective vinyl coating

2 stainless steel keys

Key Safe Program - ordering replacement key option

Product dimensions: 4" x 9"

Product weight: 3.65 lbs
The Anti-Theft Protection Offer is a program that reimburses registered customers for a specific monetary amount in the event their bicycle/motorcycle is stolen due to the opening or breaking of the lock by force.